Spain's bad bank outsources management of some property assets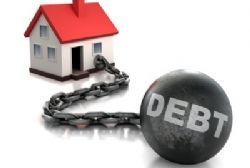 Spain's "bad bank", which houses soured property loans and housing taken off bailed-out lenders during the crisis, on Monday said it was outsourcing the management of some assets to a company owned by Banco Sabadell .
SAREB, as the bad bank is known, is allocating contracts to manage its EU50 Bln of real estate loans and repossessed buildings, which will entail sales fees and commissions for those who get them.
Solvia, a property management company belonging to Sabadell, will manage about EU7 Bln worth of assets over the next 7 years, SAREB said in a statement.
The portfolio, comprising housing that used to be owned by state-rescued Bankia and 2 other small banks, has nearly 43,000 assets in it.
SAREB, which is part-owned by the government and was set up after a EU41.3 Bln European bailout of Spain's weakest banks to help clean up the sector, did not disclose how much it had agreed to pay in fees.
The vehicle's assets were previously managed by the banks they came from.
Sources close to the process had said SAREB would receive money upfront from successful bidders for the contracts. But while Solvia will put up a form of guarantee to secure the contract, that will not count as income for the bad bank, a source close to SAREB said on Monday.
The vehicle made a loss in 2013, the first year of its planned 15-year lifespan.
Property management firms owned by U.S. private equity groups Centerbridge Partners, Apollo Global Management, TPG and Cerberus Capital Management are among other favourites to win the contracts, two sources familiar with the process have previously said.
Recommended Reading :
* How Spain's Social Housing Imploded
* Fitch's Praises Spain Bank's Forecasts, Property Prices Stabilise : Report