MEP Questions legality of Paramount Murcia subsidy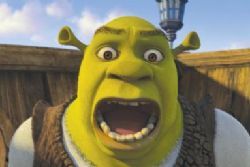 The MEP for the IU_Verdes (Green Party) for the region of Murcia, Paloma López, has asked the European Commission to confirm details of the legality of the subsidy granted to Premursa for their Paramount Murcia theme park project.
Lopez demanded explanations as to why the EC considers that Premursa should be permitted to promote the development, referring to the project as "highly controversial", and whose viability "is far from proven."
Lopez reminded the EC that the history of theme parks in Spain "accumulate serious profitability problems" and that they "have all had to accept public subsidies at some point," which in the case of Paramount Murcia stands at EU16.23 Mln.
Furthermore, MEP went on to question the project due to the environmental concerns surrounding the Carrascoy Regional Park El Valle, which she claims "contravenes the law."
On a personal note, Lopez noted that the President of Premursa - the Promoter and Developer of Paramount Murcia - has a long history of failing to complete projects.
Recommended Reading :
* EC Approve EU16 Mln Paramount Murcia subsidy
* Paramount Murcia : 4 Octobers of nothing much