Spanish online sales up 27% to EU3.6 bln in Q1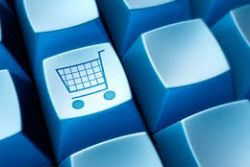 The volume of online purchases in Spain broke another quarterly record in Q1 of 2014, rising 27% year on year to reach EU3.58 billion.
Data released by Spain's communications regulator CNMC revealed that there were nearly 59 million online purchases in Q1, some 35% more than in the same period of 2013.
The record figures were once again driven by the tourism industry, with travel agencies and other tourism operators accounting for 15% of the total turnover in the first 3 months of the year, followed by air transport (10%), direct marketing (5%), clothing (5%) and land transport (4%).
Online purchases made by foreign shoppers towards Spanish sites accounted for 17% of sales in the quarter, with 63% of those purchases going to the tourism sector.
E-commerce transactions within Spain itself accounting for 40% and purchases made by Spanish buyers toward foreign sites growing to 43% of the total.
Recommended Reading :
* 1 in 4 Spanish adults are internet addicts