Spain's MasMovil acquires Neo, gains 4G licence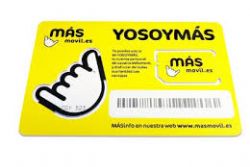 Spanish telecommunications provider MasMovil Ibercom has announced the acquisition of business-focused telecoms operator Neo for an undisclosed amount.
Neo is present in 25 Spanish provinces and 22 of Spain's largest metropolitan areas, covering 80% of the Spanish business sector and has a 4G licence for the whole country.
It offers a full range of fixed, mobile, internet and cloud services, having been active for over ten years in corporate telecommunications. Under the terms of the deal, MasMovil has also obtained a right of first refusal to acquire the network infrastructure based on the 3.5 GHz frequency owned by the Neo-Sky group as well as its more than 100 LTE base stations.
The deal comes just a week after MasMovil acquired Spain-based VoIP service UppTalk and its MVNO UppMobile.
In July the company also acquired Xtra Telecom from The Phone House, a unit that includes the MVNO Happy Movil, as well as wholesale telecoms services provider Quantum Telecom.
MasMovil's director Meinrad Spenger announced earlier in the year that the company was looking to become one of Spain's top 5 telecoms operators.
Recommended Reading :
* Study into cost of Spain's mobile internet charges
* Spain's worst mobile phone operator : Survey