Albanian named in helicopter crash in Spain suspected of smuggling drugs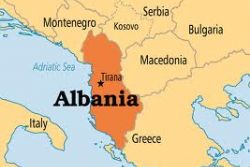 Albanian ministry of defense on Thursday named the Albanian who was suspected to have flown a helicopter involved in alleged smuggling which crashed in Spain on Wednesday.
Albania's defense ministry has said that the suspect, Major Sokol Feka, has served in Albanian Armed Forces for 8 years and held the rank of major since 2009, according to Albanian telegraphic agency.
The defense ministry said Feka has taken the leave for the period January 12- 31, 2015, but has not asked permit to go abroad, which is in breach of Albanian law.
According to Spanish Civil Guard, an unidentified helicopter suspected of being involved in illegal activity crashed, while evading police pursuit.
Feka was killed in the crash and drugs were found in the crashed helicopter.
Recommended Reading :
* Prostitution and Drugs account for EU9 Bln of Spain's GDP : INE
* Magaluf Police implicated in suspected extortion ring