Spain Freezes Hundreds of Russian Accounts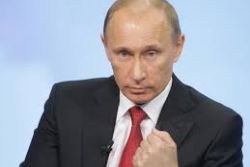 Spanish authorities have frozen scores of accounts opened by Russian citizens residing in the country for not disclosing capital origins on time, Deutsche Welle reported Monday citing legal experts.
Members of the Valencia Faculty of Advocates Gregorio Fuentes told Deutsche Welle that the law, obliging foreigners to disclose documents revealing where their money come from, came into force April 2010. Spanish authorities have a right to freeze accounts of those who fail to submit the documents 2-3 months after the request is made.
Since spring 2014, Spanish tax inspection has obliged foreigners to fill in a declaration number 720, on the existence of assets and property worth more than EU50,000 outside of Spain. For concealment of foreign assets, a suspect may be obliged to pay EU5,000-10,000 fine.
Fuentes said that recently, some 100 accounts of Russian and Ukrainian wealthy citizens residing in Valencia were frozen.
Another expert questioned by the Deutsche Welle argued that many Russian citizens are simply scared to request documents confirming that their income is legitimate from Russian authorities amid Moscow's campaign to return capital to the country.
During his annual state-of-the-nation address to the Federal Assembly in December 2014, Russian President Vladimir Putin suggested total amnesty for capital returning to Russia. According to Putin, Russian citizens with offshore assets "will get solid legal guarantees" to retain their capital and goods if they return those assets to Russia. On November 25, it was announced that Putin had signed a law to limit offshore tax sheltering.
Recommended Reading :
* EU has lost EU21 Bln in Russia sanctions : Spain FM
* Spain's golden visa scheme attracts just 81 investors in first 7 months