Spain to bring 100 Mbps broadband to all schools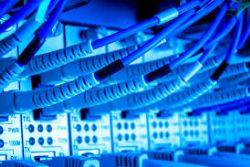 Spain's industry ministry has announced that it will be allocating EU330 Mln to bring broadband at speeds of up to 100 Mbps to all Spanish schools.
The corresponding framework agreement was signed by the country's industry minister Jose Manuel Soria, education minister Jose Ignacio Wert and economy minister Luis de Guindos in the presence of PM Mariano Rajoy.
Presenting the plan, Rajoy said over 6.5 million students in over 16,500 state-funded schools would benefit from a project that formed part of Spain's Digital Agenda objectives. Spain's ICT development agency Red.es will be entrusted with managing the initiative, which will be part funded by the European Regional Development Fund (ERDF) and focuses above all on schools located in areas with difficult access to the broadband network.
The project will also give schools the opportunity to connect to Spain's national research and education network, RedIRIS.
Recommended Reading :
* Telefonica to triple Spain's ADSL speeds before summer
* Orange Spain unveils new smartphone to landline app