Spain's DGT plans compulsory licences for Bikes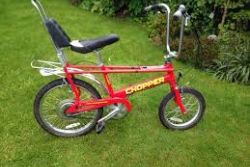 Spain's DGT traffic authority is considering plans that would see cyclists obliged to register their bicycles, get a rider's license and take out insurance.
The DGT has been sounding out cycling associations in recent weeks to get a sense of what pro-bicycle groups think of this hypothetical measure.
But the notion has run up against serious opposition from these organizations, which are describing it as "unheard of in Europe."
Last weekend, the traffic authority held a meeting with cycling groups to discuss the issue, and a top official admitted that registration, licensing and insurance measures were under consideration.
"Not only was the survey biased and lacking any scientific rigor, but the meeting sought to defend obligations and taxes for cyclists that are unheard of elsewhere in Europe," said Manuel Martín of Conbici, a cycling advocacy group.
A joint press release by Conbici and the Association of Professional Cyclists said that "we find it very strange that the DGT, toward the end of its term, continues to propose measures that have already been rejected by Congress. They could have included them in the Traffic Law reform that was recently approved."
At the meeting, DGT official Mónica Colás expressed concern over Spain's bicycle-related accident rate. In 2013, bike users were involved in 5,835 accidents (seven percent of the total). The death toll among bikers was 69, of whom 45 were hit on intercity roads where safety helmets are mandatory.
"What [the DGT] should do is find common ground with the sector, developing measures that truly foment safer cycling," said sources at Conbici.
The confrontation illustrates the lack of involvement of Spanish cycling associations in policy-making, as is the norm in other European countries where bicycles are a standard form of travel.
"It is necessary to adopt brave and bold new measures, such as making bicycles preferential vehicles and increasing the number of bikes in our cities," said Conbici. "They could apply national practices and local policies that have been proven to work in other countries, rather than coming up with random rules that are unheard of in a European setting."
This is not the first time that Spanish cycling groups have been at odds with traffic authorities. In 2013, riders demonstrated across Spain to protest plans to force them to wear safety helmets in cities. Ultimately, the obligation was restricted to intercity travel.
Recommended Reading :
* 20 New rules to remember for Spanish road users
* Spain's most popular driving infractions : DGT report