Spain to pay EU8 Mln to Barcelona for Mobile World Congress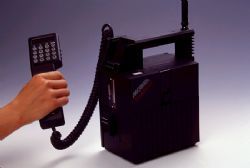 Spain's State Secretary for Telecommunications, Victor Calvo-Sotelo announced Thursday that the Spanish government would spend EU8 Mln in 2016 on the Mobile World Capital Barcelona (MWCB) initiative.
The MWCB is an initiative to provide the "optimum conditions for companies and agents from different fields" to make Barcelona a benchmark for mobile transformation.
Local media reports quoted Calvo-Sotelo as saying that EU3 Mln will be invested in a specific project aimed at promoting entrepreneurship and start-ups companies, while 5 million euro is assigned to the MWCB initiative.
Calvo-Sotelo said that the Mobile World Congress (MWC), one of the most important events of the mobile phone industry in the world, is a good opportunity for both, Spain and Catalonia, as it makes Barcelona the centre for the latest news in new technologies for a week.
GSMA, the association that represents the interests of more than 800 mobile operators and 250 companies in the mobile ecosystem decided that Barcelona would host the event until 2023.
Barcelona has been hosting the MWC for 10 years and last year it received around 93,000 visitors from 200 different countries, earning the city and its surroundings EU436 Mln.
Recommended Reading :
* Lycamobile Spain launches unlimited European calls plan