Volkswagen promises to assume emissions scandal costs in Spain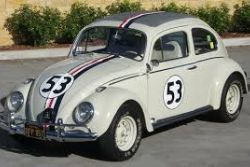 Volkswagen has broken its silence over the emission-test scandal in Spain and apologized to Spanish customers for "abusing their trust." The German car manufacturer has promised to "assume all responsibilities and costs for the measures it will take" to fix any possible tampered diesel engines fitted in vehicles produced by all its brands: Volkswagen, Seat, Skoda and Audi.
Nevertheless, Volkswagen said in a statement that it does not yet know which models may have been affected by the altered engines.
Industry experts have told EL PAÍS that there could be between 250,000 and 300,000 vehicles circulating in Spain with engines fitted with software that altered their performance at the time of regulators' tests to ensure they complied with environmental safety standards.
The TDI 1.6 liter and 2.0 liter diesel engines installed in Volkswagen, Seat, Skoda and Audi cars are all under suspicion. They were used in the Seat León and Ibiza; Volkswagen Golf and Polo; Audi A3; and Skoda Octavia, among other models.
"We would like to convey our most sincere apologies for abusing your trust," Volkswagen officials said in a message to consumers.
"All of the affected vehicles are absolutely safe and suitable for driving. The irregularities detected are related exclusively to pollutant emissions."
Volkswagen also promised a "quick and transparent" solution for Spanish customers but said that the "process will take some time" to analyze the circumstances and undertake "technical measures."
Volkswagen said it could not identify at this time the models and dates of the vehicles that are affected but would inform the public as soon its own investigation is concluded.
Recommended Reading :
* Seat Spain may have altered over 500,000 diesel-engined cars
* Summer deaths on Spanish roads rise for first time since 2006