Pace of growth in Spain slows as election nears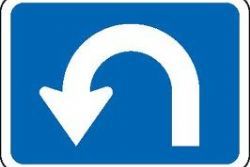 The pace of expansion in Spain's economy slowed slightly in the third quarter, weeks ahead of a general election in which prospects for jobs and growth will be foremost in voters' minds after a deep crisis.
Centre-right PM Mariano Rajoy has pinned his chances of a second term on an economic turnaround after his party imposed big spending cuts during a downturn and was hit by corruption scandals, eroding support.
Spain's economic output grew by 0.8% btween Q2- Q3, preliminary data from the National Statistics' Institute showed on Friday, while year-on-year it grew 3.4%.
Quarterly growth had hit its fastest pace since 2007 in the April to June period, at 1.0%, nearly a year after Spain emerged from a long-double dip recession that sent thousands of businesses to the wall and destroyed millions of jobs.
Recovering consumer confidence and a slowly reviving industrial sector should keep motoring the economy, though many analysts believe Spain is now likely to settle into a more normalised rhythm of growth.
According to Angel Laborda, economist at think tank Funcas, that would be a quarterly expansion rate of closer to 0.6% or 0.7%.
"Some of the factors that have favoured growth in recent quarters are transitory," Laborda said, adding that these included lower oil prices, a weaker euro and a ECB stimulus plan.
Rajoy's government has clung on to punchy economic forecasts ahead of the Dec. 20 election, however, even amid warnings from Brussels that its outlook for 2016 was too rosy and did not sufficiently take into account a slowdown in emerging markets.
Spain says the economy will grow by 3.3% in 2015 as a whole, slightly above many economists' expectations, and by 3.0% in 2016. The IMF believes growth will slow from 3.1% in 2015 to 2.5% in 2016.
MIXED OUTLOOK
Spain's busiest ever tourist season, as record numbers of foreign visitors flocked to its beaches, has helped boost the economy and created jobs in hotels and restaurants.
Income from tourism was up nearly 3.0% from a year ago in August, data from the Bank of Spain showed on Friday, although the current account surplus slipped slightly.
But Spain's economy still bears some of the scars of the crisis. Banks struggling to ramp up revenues, and mid-sized Banco Popular for instance said on Friday lending had continued to fall in the first nine months of the year.
Grocer DIA said this week that like-for-like sales in Spain and Portugal may not turn positive until well into 2016.
With Spain's jobless rate at 21.2% and surpassing even Greece in terms of youth unemployment, the message of recovery touted by Rajoy has yet to convince many as he struggles to keep a majority in pre-electoral polls.
"Both Rajoy and his electoral opponents still need to convince skeptical voters that they are able to deliver a more inclusive recovery to embrace more hard-pressed households," IHS Global Insight economist Raj Badiani said in a note.
Recommended Reading :
* Rajoy officially dissolves parliament for December 20th General Election
* Would-be Spaniards : How much do you know about Spain ?