Spain's public debt-to-GDP ratio at 99.3 pct in Q3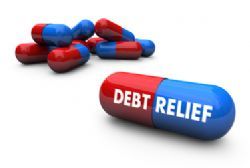 Spanish debt as a percentage of economic output stood at 99.3% in Q3, the Bank of Spain said on Friday, above the government's forecast of 98.7% by the end of the year.
The debt-to-GDP ratio was also 99.3% in Q2, revised up from a previous 97.7% after the government assumed debt related to a highway concession in the northern region of Catalonia.
The total public debt came to EU1.06 trillion at the end of Q3, up from EU1.05 three months earlier and compared with just EU383.8 billion in 2007 before the onset of the economic slump.
The government has set its debt-to-GDP targets at 98.5% for 2016, 96.5% for 2017 and 93.2% for 2018.
Recommended Reading :
* Brussels slams Spain's 'White Elephant' projects
* EU calls on next Spanish Government to extend economic reforms