Spain's Socialist leader to consult party bases for support on pacts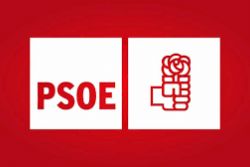 Spain's Socialist leader Pedro Sanchez said on Saturday he will poll his party's members on any coalition deal to form the next Spanish government, a move which may head off a simmering internal rebellion from regional representatives.
Parties on the right and left have been jockeying for power in the six weeks since the Dec. 20 election, though none is yet in a position to close a deal after the political landscape fragmented at the ballot box.
Sanchez may emerge as the front man of coalition talks as King Felipe meets main party leaders to discuss their plans for government for a second time on Monday and Tuesday.
After the previous round of talks, the conservative Partido Popular head and acting PM Mariano Rajoy deferred a confidence vote on forming a government because he lacked the support to win, possibly passing the baton to Sanchez.
However, his choices are limited. He has ruled out a German-style "grand coalition" with Rajoy's PP, and regional leaders in his party are pressuring him to avoid a pact-of-the-left with anti-austerity party Podemos due to their stance on Catalan independence.
Saturday's move could give Sanchez grassroots backing for a decision on Podemos, helping him avoid a coup from within Socialist ranks.
Recommended Reading :
* Showdown in Spain as Socialist heavyweights fight Podemos pact
* Spain's Socialists tell Rajoy to form Gov't or move aside