PSOE leader appeals for support ahead of investiture debate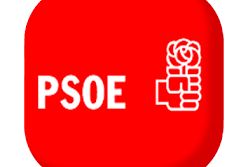 The leader of the Spanish Socialist Workers' Party (PSOE), Pedro Sanchez, made an appeal on Monday for the "forces of change, progress, and of the Left," to support his attempt to be named Spanish PM in the investiture debate in the Spanish Congress starting Tuesday, according to local media.
The Spanish political system stipulates Sanchez needs an overall majority in the vote, which follows the debate, in the 350-seat Congress. If he fails to achieve that in the first vote, a simple majority would be enough to make him Prime Minister in a second vote to be held 48 hours later.
However, it does not look as if Sanchez can win either of the two votes. Although Sanchez signed an agreement last week with center-right party Citizens, that party's 40 seats and the 90 won by the PSOE in the Dec. 20 general election falls short of the 123 seats won by Mariano Rajoy's People's Party (PP) and the 69 taken by the left-wing Podemos party.
Both the PP and Podemos leaders have said they would vote against Sanchez's investiture, so the Socialists' only chance of forming a government lies in persuading Podemos to either vote in their favor or abstain, something Sanchez remains optimistic will happen.
"We will get their support so that this week we have a socialist, progressive and reformist government," he said following a PSOE meeting.
Sanchez insisted Spaniards should not be resigned to "Mariano Rajoy remaining as Prime Minister."
The PSOE leader's message for Podemos was: "They are going to have to answer a simple question: whether they want to put faith in change or whether they want Mariano Rajoy to continue as PM," he commented.
The answer to that question will start to become clearer on Tuesday when Sanchez opens the investiture debate and clearer still on Wednesday when the first vote is expected to be held after the leaders of all of Spain's political parties have had their say.
Recommended Reading :
* Podemos rejects latest offer from PSOE
* Ciudadanos seeks meeting with PP to request abstention in PM vote