Government agrees to seek consensus before signing EU refugee deal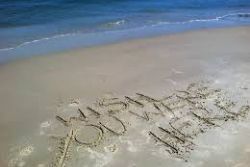 News had broken earlier that Rajoy was to go to the European Council on March 17 to defend a position that most of Spanish Congress radically rejects. Apart from his own party, all other congressional groups – 227 deputies out of a total of 350 – feel that the deal is illegal.
After apparently signing up to the deal on Monday, Rajoy refused to appear before his own Congress to explain it and negotiate a common Spanish position on the subject of refugees.
But by Friday afternoon the PP had changed its tune. Rajoy and the government would, Sáenz de Santamaría explained, negotiate an agreement with other parties – despite the outright rejection of the plan expressed by the leader of the main opposition Socialist Party (PSOE), Pedro Sánchez.
Sáenz de Santamaría was also at pains to explain the complicated situation in which the acting government finds itself over this deal, which was negotiated at a meeting of heads of state and prime ministers on March 7 in Brussels, and accepted unanimously by the 28 EU member states.
The meeting, the acting deputy PM explained, was informal; nothing was signed there; and the EU institutions and member states will still have time to work and define the announced deals.
The controversy comes from the plan to return all refugees or asylum seekers who enter Europe illegally to their countries or to Turkey.
Sáenz de Santamaría added that the administration knows that it is an acting government, and that it needs the "consensus of Congress" in order to take an official position on such a controversial issue.
The deputy PM announced the intention of the Rajoy administration to "find and work toward" the path to achieve that consensus over the coming days, although she later called for more time to debate the issue with other countries.
The European Council meeting that will deal with this informal pact has been set for this coming Thursday.
Before the climbdown, Rajoy had been planning to send a state secretary to the meeting, after claiming that an acting government is not subject to parliamentary control. Following an inconclusive election on December 20, Spain has yet to name a new prime minister, and could face a fresh vote in June if no progress between the parties is made in the coming weeks.
Recommended Reading :
* Spain welcomes first refugees from it's European quota
* Spain fears Jihadists may enter country alongside asylum seekers