Spanish Airport Tax Freeze Until 2021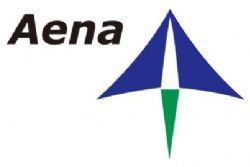 A meeting of the AENA Executive Board last week to finalise the Documento de Regulación Aeroportuaria (DORA) to ensure the network's sustainability over the next 5 years has resulted in an agreement to freeze Airport taxes until the year 2021.
The Board, which is expecting Spanish Air Traffic to increase by 6.2% over 2016, also expects passenger numbers to hit 240 Million per year by 2021.
Tariffs were also reduced by 1.5% in 2015.
This makes AENA the only Airport operators in the EU to guarantee such rate freezes until 2021, which is due to be confirmed by the Government later in the year.
Recommended Reading :
* New flights Manchester : Spain for Winter 2016
* Spain eyes a new Tourism record for 2015