Expat Fraudster 'too pregnant' to face UK Court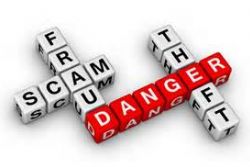 A mum-to-be is to appear in court in the UK accused of defrauding holidaymakers.Zoe Barrass faces charges of fraud relating to allegations she pocketed cash while purporting to have booked holidays and flights to destinations including Spain, France, Florida, Turkey, Brazil and Thailand.
The charges cover a period from July 2013 to January 2015.
A number of people contacted a UK Newspaper at the beginning of last year to say bookings they had made on-line had not gone ahead.
Twenty-eight-year-old Barrass was due to make a first appearance at Sunderland Magistrates Court.
She faces 12 charges of fraud by making a false representation.
But the court heard a letter had been received from a Manchester firm of solicitors, representing Ms Barrass and requesting an adjournment to the case.
It explained she was aware of the court proceedings but had moved to Malaga in Spain and was now unable to fly due to being heavily pregnant.
The baby was due on May 28 and the defence was requesting a four-month adjournment to allow her to recover from giving birth before attending court.
John McGlone, for the Crown Prosecution Service, said he was not questioning whether or not Ms Barrass was in any fit condition to fly. But he told the court he did not believe a four-month adjournment was necessary and could not see why alternative arrangements should not be made to allow the case to proceed in Ms Barrass' absence.
"I would have thought a video link could be arranged to a nearby town or Malaga itself," said Mr McGlone.
He told the bench the prosecution would be applying to send the case directly to Crown Court.
Magistrates agreed to adjourn the case for two months, rather than the four requested by the defence and it was put back to Tuesday, June 28,.
The bench stipulated that if Ms Barrass was still unable to attend, the defence should make enquiries to establish whether a video link from Spain would be possible.
Recommended Reading :
* Changes to Spain's timeshare law
* beneficiary forced to pay debts on inherited Spanish timeshare