"Spain Loves Tesla" Campaign Wants To Lure Tesla Factory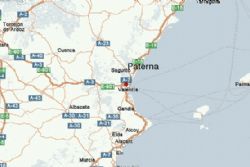 It's not unusual for local governments to try luring business investment to their area, but doing it on YouTube is an honor only Tesla Motors is accorded. Perhaps it is because the company itself presents its public face to the world via Twitter and YouTube. It is the master of marketing via social media.
Paterna, a Spanish city just 6 miles from Valencia, has launched a Spain Loves Tesla campaign, complete with YouTube video, to encourage Tesla Motors to build its European factory there. Tesla hasn't even confirmed that it plans to have a European factory. But if it expects to be making millions of cars soon, as Elon Musk claims, it will need more manufacturing space than it has at its factory in Fremont, California.
Certainly China is likely to get its own factory. Not only is it the largest new car market in the world, with annual sales exceeding 20 million vehicles, it also has a large number of Tesla fans. Although the company does not release statistics, it is believed that of the 373,000 reservations the company has received for its upcoming Model 3, more came from customers in China than any other country in the world except the United States.
Other regions have tried the YouTube route. A group from the Alsace region of France put together a video recently that touted the area's proximity to all major European markets. Elon Musk even joked at an appearance in Paris early this year that the ideal place for a factory would be half in France and half in Germany. Alsace not only lies next to the German border, it has actually been part of Germany on more than one occasion.
The group from Paterna has also drafted an open letter to Elon Musk setting forth all the reasons why their area would be ideal for a Tesla factory. It is near Valencia, the largest commercial seaport on the Mediterranean. It also has a rail hub nearby that connects to all of Europe.
Spain is also a leader in renewable energy, something Tesla is vitally interested in. In addition, the area has a large pool of skilled workers available. Finally, the group says its weather its similar to that in Silicon Valley, so Tesla personnel would feel right at home there.
Will any of this have any effect on Elon? It should. It sounds as if the Valencia area would be an ideal choice for a new car factory.
Recommended Reading :
* Spain removes punitive 'Sun Tax'
* Spain could miss 2020 Green targets