25 Million Passengers flew to Spain in July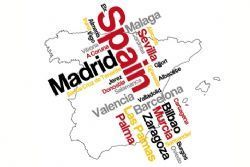 A total of 25.6 Million passengers traveled through Spain's Airports during the month of July, according to a statement released by AENA.
The figures represent an 11.1% increase on the same period last year.
The tourism sector is already predicting a record year, having exceeded 18.1 Million foreign visitor coming to Spain in Q1 of 2016 - up 13% on the first quarter of 2016.
The hangover from political unrest in Northern Africa 3 years ago, and recent terror alerts in Turkey and France are ensuring that Spain remains a popular holiday destination for foreign visitors.
Recommended Reading :
* Spain expects 6th record year for Tourism
* 'Tourists go home' : Spain tourism surge brings backlash