Spain says will not reopen Castor gas storage site after quakes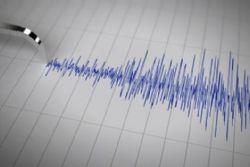 Spain will not reopen the Castor underwater gas storage facility which was shut in 2014 following minor earthquakes in the area, after a study showed tremors could return if it resumed operations, the government said on Wednesday.
Meant to store almost a third of Spain's daily gas consumption, Castor stopped gas injections after more than 200 minor earthquakes were detected in 2013.
A study by the Massachusetts Institute of Technology (MIT) and Harvard University commissioned in October 2015 aimed to detect the origin of the quakes and their connection with the facility.
"The localisation of the tremors coincide with the Amposta fault line and the studies conclude that these faults were put under stress as a result of the gas injections," the energy ministry said in a statement.
Castor was designed to store 1.3 billion cubic metres of gas and pump it in to the national grid when needed.
The consortium which built the plant, including Spanish builder ACS (ACS.MC) and Canada's Dundee Energy, was paid 1.35 billion euros ($1.47 billion) in 2014 in compensation for not being able to operate the site.
Recommended Reading :
* Spain approves EU14 Bln compensation for Gas plant closure
* Spain to compensate owners of Valencia quake rig