Spain's Aena says state shareholder prevented a bid for Abertis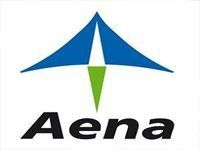 Spanish airports operator Aena was prevented by its state shareholder Enaire from making a bid for toll-road concessions company Abertis, the company said on Wednesday.
Trading in Abertis and Aena's shares was suspended before the market opened after a report in newspaper Expansion said that the airport operator had looked at making a bid for Abertis.
However, the newspaper also said, that the government had said 'no' to a takeover by Aena as it would have effectively nationalised Abertis.
Aena later confirmed in a statement to the market regulator that the boards of Aena and Abertis had discussed a possible takeover but Enaire, Spain's state-owned air traffic services company which also owns 51% of Aena, had rejected the idea.
Trading restarted in the shares of both companies at 0900 GMT, with Abertis down 0.03% at EU16.41 and Aena up 1.13% at EU170 at 0940 GMT.
Italy's Atlantia ALT.MI made a takeover bid for Abertis in May for EU16.5 per share, though the Spanish company has said it will not respond to the offer until it has been approved by the regulator, a process which usually takes two or three months.
The Italian infrastructure company wants support from Abertis shareholders representing at least 50.0% of the equity plus one share, which has turned the spotlight on Criteria Caixa, the biggest shareholder in Abertis with a 22.3% stake.
Criteria Caixa is a holding company which controls Spanish lender Caixabank.
Recommended Reading :
* Spain launches 5Bln Euro public private road investments
* Spanish Taxpayer to foot 5Bln euro bill for failed privately run toll roads