Spain loans Morocco 14.3 mln USD for seawater desalination project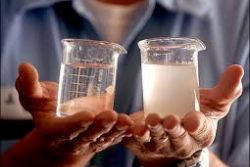 Spain has granted Morocco 14.3 million U.S. dollars in loan to finance seawater desalination project, local media reported on Saturday.
The project consists of planning and setting up a factory for seawater desalination, which will supply water to the northeastern provinces of Al Hoceima and Nador, the financial daily L'Economiste pointed out.
The factory will be built by the Spanish company of Tedagua, the same source noted.
Morocco is witnessing an increasing demand for drinking water as the country went through severe drought in 2015.
To ensure the country's water security, the Moroccan government worked in 2015 a National Water Plan which aims at providing universal access to drinking water, improving the output of drinking water supply networks and water use efficiency.
It also seeks to enhance water storage, boost desalination projects, encourage the reuse of treated wastewater, and the possibility of transferring water from areas having excess to those suffering shortage.
Recommended Reading :
* "Difficult, Arrogant, Intolerant" : How Moroccans see Spain
* Spain's state deficit stands at 1.84% of GDP v 2.85% a year ago