PP to review AENA privatisation if they win election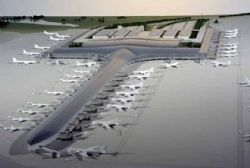 The PP are expected to review the privatisation of the governments take in AENA if they win the general election on Nov. 20th.
AENA announced on Thursday that they will to extend the period to present offers to operate Barajas and El Prat airports by three months until Jan. 31, which is essentially a suspension of the process until after the election has taken place. The original deadline was set at October 31st.
The ruling PSOE aimed to raise 3.7 billion euros from the contract to operate Barajas and 1.6 billion euros for El Prat by the end of the year as a measure towards reducing the nation's escalating levels of debt.
The Minsitry of Finance has denied that the delay will have any impact on their efforts to reduce debt, claiming that the deadline needed to be extended due to difficulties investors were having in raising funds.
The 10 consortiums widely expected to submit final bids by the new deadline are :
- Ferrovial Aeropuertos, CPP Investment Board European Holdings, MFI Investments Luxembourg SA and Infinity
- GMR Infrastructure Limited
- Changi Airports International, FCC Construction and Siemens Project Ventures
- Aéroports de Paris , Ilex Gip and Az-Argos
- Fraport Ag Frankfurt Airport Services Worldwide, Global Oresme SLU, Global and Global Buridan Lubbock SLU
- Grupo San José, SA and Global Cedicor Miróbriga
All but the last of the above groups have expressed an interest in submitting bids to operate Barcelona's El Prat airport , however in their place a consortium of SA Abertis Airports, Borealis and Ibervías has taken their place. Earlier today the PP Opposition party called upon the Government to suspend the privatisation of their 49% stake in AENA until after the the general election. The Successful bidder will need to make an initial payment of 3.7 Billion Euros to operate Barajas and 1.6 Billion to operate El Prat for a period of 20 years, with a possible renewal for a further 5 years.