Minister 'aware of the importance' of Corvera and Paramount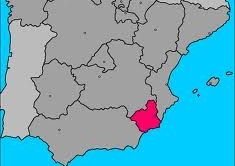 Murcia's regional minister for Public Works, Antonio Sevilla, has spoken about the issues surrounding new infrastructure projects and how recent cuts in public spending are likley to impact on them.
In an interview with 'La Opinion de Murcia' the Minister confirmed how central government's Minister of Development, Ana Pastor, was aware of the importance that the arrival of the AVE high speed railway has for the region - specifically the stretch connecting the port of Cartagena to the City of Murcia, the connection to Corvera international airport, and links to the Mediterranean corridor.
Sevilla also confirmed how developments at Corvera meant that the airport was still on schedule to become fully operational between late June and July of this year, but that the exact dates were dependant on the relevant agencies awarding the correct licences to Aeromur to allow operation from the anticipated dates.
Furthermore, the Minister spoke of his optimism of the opportunities that the Paramount Pictures Theme Park project would bring to businesses in the region.