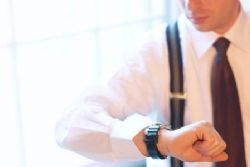 From time to time it may be expected that a proposed off plan development may stray from the agreed date of completion – but how long over schedule is too long, and what should you do about it?
In the past there have been many off plan developments that have run well beyond the agreed and contracted completion date, and your should bear in mind that the developer's legal team may not be acting in your best interests. Lawyers in Spain are entitled to act for a seller as well as a buyer at the same time, and therefore there may well be a conflict of interests.
It is therefore recommended that your legal advise is independent from the developer – preferably this should be the case at the outset of signing your contract, however, if and when you encounter a problem you should firstly check that your Abogado / Solicitor is working for you and in your interests alone.
Any buyer of an off plan property is supposed to have a bank guarantee, which will strengthen their position and enable them to claim directly against the bank in the event of a serious probem.
TThere are a few things that should be done before approaching the developer:
• The exact wording of the contract is crucial. You should have in your possession an original signed copy of the agreement – take a number of copies and keep the original safe.
• Any delay in completion needs to be a significant one in order for it to be recognized as a breach of contract – normally 3 months or more.
• If your developer has failed to provide a bank guarantee (as outlined by the 'Ley de Ordenación de la Edificación') then this is usually enough reason to cancel the contract. The bank guarantee is required to cover the amount paid plus any interest due until the moment when the purchaser receives the certificate of habitation.
• Completion before the Notary is the buyer's final opportunity to demand the habitation certificate, the 902 Certificate, boletins for water and electricity connections and the property being registered as complete (as opposed to 'under construction') at the Land Registry. If the developer is unable to do one or more of these things then this could also be enough to refuse to complete and resolve the contract.
Any buyer of any off plan property that finds themselves in this situation and wishes to end the contract should firstly appoint an independent lawyer. You may find that your claim will be directly against the bank (through the bank guarantee) as opposed to the developer, and your lawyer will be able to assist your with this. Any action should be taken as soon as possible as any initial claimant on the assets of a developer will be given stronger consideration than latter ones.