Ministry of Energy to Revert to Bi-Monthly Electricity Billing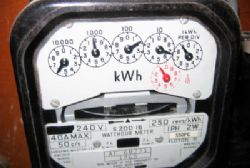 The Ministry of Industry, Energy and Tourism has issued a draft Royal Decree establishing the return to charging domestic consumers for their usage, based on the actual reading of their meters, every two months.
This way the Government aims to make consumers pay only for what electricity they actually use, as opposed to issuing monthly Facturas based on an estimated usage.
The Ministry has sent an official letter to the National Energy Commission (CNE) requesting approval for them to change the current system, in force since September 2008, which was based on the average consumption of the household, and resulted in a large number of complaints from consumers with regards to it's inflexibility and inaccuracy.