President of Castellon Airport Faces Corruption Charges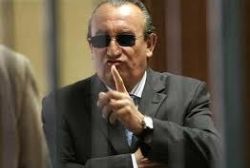 Carlos Fabra, the head of the Partido Popular in Castellon, the former President of the Province, and the President of Aerocas - the concessionaire of the highly contraversial Castellon airport - has appeared in court to defend himself against various corruption charges.
The court in Nules, Castellon, heard the judge set bail for the former politician at €4.27 Million, and his ex-wife at €1.7 Million.
Charges against the accused include bribery, influence peddling and fiscal fraud.
The secretary general of the Popular Party (PP) in Castellón, Marisol Linares, has demanded that members of the press respect constitutional law, which dictates that 'all person have the right to be presumed innocent until proved otherwise'.
Just last week Fabra was criticised for Presiding over an airport which had spent €30 Million in promoting an airport with no scheduled flights, and for commissioning a 20 tonne, 25 mt tall bronze statue of himself at the cost of €300'000.
>> Castellon Airport spends 30mln on advertising - but remains closed <<
El Pais also branded Castellon 'The most useless airport in the world'.