AENA Technicians at Barajas vote on strike action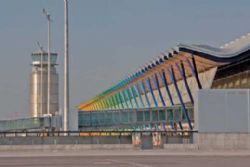 The technical operations department at Madrid-Barajas airport have called ten days of strikes between February and May, AENA airports have confirmed in a statement.
The workers blame their action on AENA's refusal to allow the number of technicians company's technicians employed by the company to be increased inline with the network's expansion.
For their part, AENA claims that negotiations with the unions are ongoing.
The planned strike action was approved by the Council of Works for all unions last week, and submitted to the Ministry of Development. The strike dates have been planned for the 22nd, 23rd and 24th of February, together with the 16th and 19th of March, the 4th 8th and 30th of April and 2nd and 3rd of May.