El Prat growth, decline at Reus and Girona down to Ryanair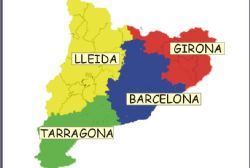 Barcelona's El Prat airport ended the month of January after processing some 2.1 million passengers - an increase of 7.8% on January 2011, contrasting with a decline of 6.3% at Madrid-Barajas for the same month, and a fall of 2.3% for the AENA network as a whole.
Though still impressive, the rate of growth at El Prat is the lowest it has been for over 12 months, and almost all of the growth seen can be attributed to Ryanair.
Between 2010, when Ryanair began operations at El Prat, and 2011 the airline's rapid growth soon made them the third largest airline by traffic at the airport. Prior to their collapse on the 27th January, Spanair saw a decline in passenger numbers of 9.9% in January, representing a fall of 238,429. However, Ryanair gained 301,185 passengers over the same period, represnting an increase of 37.9%. This means that even if Spanair had not ceased trading, Ryanair would have overtaken them to become the No.2 airline operating at the airport.
The airport's No.1 carrier, Vueling, saw a 10.9% increase in passenger numbers, with figures reaching 457'524 who, along with Ryanair, have announced the launch of a number of new routes formerly operated by Spanair.
By Comparison, Ryanair's activity at the region's Reus airport (Tarragona) fell by almost half its activity in January (1,029 passengers, 95.7% less), while Girona lost 53.6% of traffic, 88,029 users passengers.
Although it is understandable that the growth at El Prat is subject to falling passengers numbers at Reus and Girona, this contrast in Catalan airport figures has been addressed by the Generalitat who last year signed an agreement with Ryanair to pay them €40 Million to fly an agreed number of passengers to the airports over the next 5 years.