AENA report fall in passenger numbers in Feb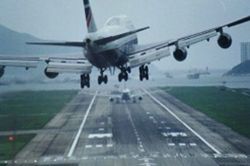 A total of 11.6 million passengers passed through the AENA network of Spanish airports during February, representing a decrease of 5.6% over the same period in 2011, bringing the total for the year to date to 23.4 million passengers, representing a decrease of 4.2%.
The report released earlier today by AENA notes the effect of flight cancellations due to striking the Iberia pilots strike and the collapse of Spanair.
The number of flights operated came in at 271,797, down 8% on February 2011.
Of the total 11.6 million passengers passing through the network of airports, 6.8 million were on international flights, 4.6 Million on Domestic flights, and 0.2 Million on transfers between flights.