Ministry of Development Discusses Highways With Congress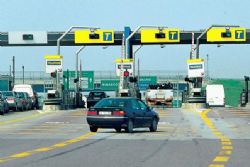 The Minister of Development, Ana Pastor, has ensured that Spain's Highways Operators are "in agreement" with the measures that her department are considering to save many of them from the risk of bankruptcy, which will include the possibility of a number of mergers between operators.
The Minister told Congress in a speech earlier this week that such talks were ongoing between these companies and her department.
"Don't be under any doubt that we are facing this problem to solve the mess we're in" the Deputy Minister said in response to CiU delegate Pere Macias, who said how his party would reject the move to lengthen the payment terms made to the Government by such operators. In his opinion the proposal would be "unfair and unequal" for regions such as Catalonia, Valencia, Murcia and Galicia, in that they have been paying for their highways for 30 years already.
"The current highway map is wrong, and we believe that carrying the weight of non-viable on highways for a further thirty years, would sit badly with the public," the CiU deputy told the Minister.
The Minister of Development emphasised that the department was "working with the dealers" to resolve the situation.