Cost of Spanish petrol soars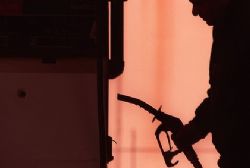 As of yesterday morning the cost of fuel at Spanish petrol stations has now reached record levels.
In spite of the fact that the cost of crude oil is some way below the $146.07 per barrel high of 2008, fuel has now risen to the cost of €1.54 per liter of unleaded petrol, making the cost of filling an average 50 litre tank in excess of €78.
Last month the Association of Petroleum Producers (AOP) attempted to explain the disparity between record fuel costs, compared to relatively stable crude oil cost , by blaming increasing taxes, the currency exchange rate and other associated fees and costs.
A number of petrol stations in major cities are now selling high octane unleaded (Super 98) at up to €1.681 per litre, whilst diesel is being sold at as much as €1.43 per litre.
Prices have fluctuated greatly between petrol stations over recent weeks, meaning that in some cases the difference in cost may have been as much as €7 per tank.