AENA predict 500'000 visitors over Easter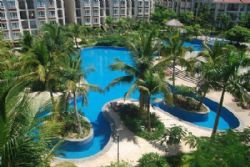 AENA expect that 500,000 tourists will visit the Balearics over the Easter Holidays, which usually marks the start of the Summer season, with the majority arriving from the UK and Germany, as part of a package holiday.
The Spanish Federation of Travel Agencies and Tour Operators (CEAVIT) noted how the Balearics remain one of the favorite holiday destinations, despite having a less favourable climate to other Spanish and European destinations.
Preliminary data from CEAVIT shows that 70% of all Hotels are expecting occupancy levels of between 76% to 92%.
However, by comparison the Mallorca Hotel Business Federation (FEHM) expects occupancy levels to be just 72%, representing a 9.68% fall on last year.
The FEHM note that last year Easter was two weeks later, which influenced the decision of many tourists in the anticipation of better weather, whist increasing fuel costs and the closure of Spanair have both impacted on the cost of air tickets to the Islands.
Even the Barcelo chain have taken the decision not to open their hotels on Menorca and Formentera until later in May, thereby missing the opportunity to take advantage of the easter holiday occupancy.