Banco Mare Nostrum & Banco Popular in lead to aquire Banco de Valencia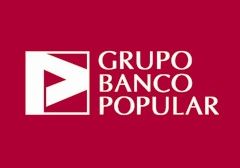 Spanish banks Banco Mare Nostrum (BMN) and Banco Popular are the favourites to buy small state-rescued lender Banco de Valencia, sources with access to the prospectus for the sale told Reuters on Friday.
Banco de Valencia is the smallest of three troubled banks which the Bank of Spain must sell this year and Friday is the deadline for potential bidders to put forward non-binding offers for a June auction.
"BMN has submitted its non-binding offer this afternoon. (The purchase) would help the institution almost reach the psychological number of €100 billion in assets ... to operate more efficiently in the market", a financial source familiar with the matter said.
Spain has forced its banks to recognise about €50 billion in losses from a housing crash which it hopes will drive weaker banks to merge with stronger players.
Investors believe the reform plan falls short as it does not take into account new losses stemming from mortgage and corporate loan defaults during the country's recession.
Another financial industry source said Popular would look closely at Banco de Valencia after losing a takeover battle for state-rescued bank Unnim to BBVA, Spain's second-largest bank. BBVA bought Unnim in March for a symbolic €1 in return for guarantees of €953 million against future losses.
Banco Popular's Chief Financial Officer Jacobo Gonzalez-Robatto declined to comment on Banco de Valencia during Friday's news conference on its quarterly results.
"On the first institution (Banco de Valencia) we have to respect the clause of confidentiality with the Bank of Spain and won't comment, but on Catalunya Caixa we have been invited to express our interest and we are going to take a look into it," Gonzalez-Robatto said.
The Bank of Spain, which has already sold four state-rescued banks, has three more left to sell. It has started marketing two of these: Banco de Valencia - a small, listed bank based on Spain's east coast, and Catalunya Caixa - a mid-sized Catalonian savings bank.
But buyers will not be tempted unless they get guarantees to cover future losses from rotten real estate assets left over from Spain's decade-long property boom that ended in 2008.
These should be covered through the country's Deposit Guarantee Fund, financed by annual contributions from banks, which originally covered retail deposits but now also guarantees other assets. The mechanism for guaranteeing future losses for potential buyers is still under debate.
The sale of Banco de Valencia is expected to be covered by an asset protection scheme financed by the Deposit Guarantee Fund.
In order to make Banco de Valencia attractive to buyers, the central bank has already provided significant guarantees, that cover, for example, up to 10 years of losses against the bank's troubled real estate asset portfolio.
The Bank of Spain took over Banco de Valencia in November and injected 1 billion euros of emergency funds into the bank while setting up a €2 billion credit line to deal with losses.
Banco de Valencia, with assets of around €22 billion and a troubled property portfolio of around €6 billio, is likely to attract mid-sized Spanish banks, banking sources said.
BMN, a savings bank with presence around the Mediterranean coast and €70 billion in assets, earlier this month expressed interest in it.
Mid-sized banks want to build up their presence because Spain's banking sector is expected to undergo a wave of consolidation that is tipped to reduce the number of banks to around 10 from 40 before the financial crisis.