Telecomms operators see record client losses in April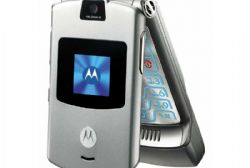 Spanish mobile phone operators lost a record number of clients in April, led by an exodus from Telefonica and Vodafone, as they stopped subsiding smartphones for cash-strapped customers, the domestic telecoms watchdog said.
Around 380,000 customers ditched their mobile phone lines in April, marking the third straight month of decline in the overall customer base in austerity-crippled Spain, where 1 in 4 people is unemployed.
"This crash for mobile phone operators has been especially notable in the prepay sector, which lost 297,984 clients," regulator Comision del Mercado de Telecomunicaciones said on Friday.
Dominant players Telefonica and Vodafone, which have around 70% of the market, lost out after using the country as a dry-run for a new business model cutting subsidies for smartphones.
Clients can no longer get free or cut-price mobile phones from either company, meaning consumers are increasingly turning to other operators offering better deals in Spain's competitive mobile phone market.
Telefonica's mobile operator Movistar has lost 1.6 million customers in 9 months.
Vodafone lost 367,327 clients in April, while 189,037 customers left Movistar. France Telecom's Orange gained 17,760 customers in April, while Yoigo added 1,490 clients.
"We are growing and I am happy we are doing it in a difficult environment," Orange Spain chief executive Jean Marc Vignolles said at a news conference, detailing plans to build a fibre optic network to offer faster broadband access.
Broadband connections were a bright spot for Spain's telecoms firms, with 25,000 new lines set up in April, a 4% increase on the previous year.
Orange has 12% of the broadband market in Spain, which is dominated by Telefonica, and could pose a further threat to the telecoms giant with this project, in which it hopes to become the "alternative leader in very fast broadband services through fibre optic networks".
"We have the ambition to grow in all areas of our business," Vignolles said.
Orange said it welcomed participation by other operators in the project, including joint investment but said its success would depend on clear and stable regulation.