Domestic Gas Set To Rise Again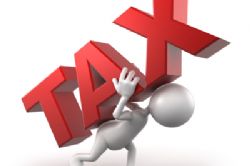 Domestic prices for gas are set to rise again following approval by government of tax increases which threatens to squeeze cash strapped Spaniards even further come winter.
According to online Spanish newspaper, Cinco Dias, The bill approved by government has been passed to parliament for final approval as a means to cut the energy subsidies in the industry, however the wording of the bill has been carefully written to avoid such statements, instead opting for words such as the environment and energy responsibility.
The proposed tax increase will see 4% being added to domestic gas supplies, predicted to affect more than 7.4 million customers in the last resort tariff (TUR).
Spain is attempting to reduce the energy pricing deficit, where the difference between retail prices and actual cost is covered by subsidies. Retail prices have traditionally been lower than the actual cost of producing the energy.
Additionally, the government will target businesses with tax rises of between 5% and 8% depending on consumption.
Companies at most risk of the higher tax are high consumption businesses such as ceramic tile, paper, chemical, automotive and textiles manufacturers among others.
Widely seen as a green tax, what is clear is that the additional tax will rnot be invested in green energy solutions. Instead, renewable energy subsidies will be dramatically slashed almost making renewable energy a non-profit making enterprise given the initial start up costs involved.