Health Penny Pushes Diesel Above Unleaded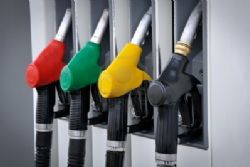 The introduction of the 'Health Penny' at the fuel pumps yesterday has seen the gap between Diesel and Unleaded 95 reduced significantly and in most cases surpass the latter.
Regional Governments across the country have imposed the new tax on Petrol stations as a means of raising capital to fund regional health services.
All have introduced the maximum permitted by law of around 2.4% for petrol, yet Diesel consumers have been hit particularly hard with a whopping 3.6% extra being loaded on top of their normal fuel bill.
Average prices now stand at between €1.39 - €1.43 for Diesel and €1.40 - €1.42 for Unleaded. Prices vary from region to region with higher prices being recorded in major cities like Madrid and Barcelona.
Historically, road users in Spain have opted for Diesel fuelled vehicles given the cheaper prices at the pump and low maintenance involved compared to an unleaded alternative.
Much like the 90's in the UK, drivers chose Diesel over Petrol for the same reasons, but were quickly forced to amend their ways as tax after tax on Diesel fuel made it more expensive than Unleaded.
Francisco Pellicer, President of the Regional Association of Service Stations said that with the introduction of the penny tax has meant the difference between Diesel and Unleaded 95 is separated by just a penny, whereas before the difference had always been very broad.
Pellicer believes this new tax will spur growth in the unleaded vehicle market which stands at 30% compared to 70% for diesel.
Critics argue that the new tax is yet another attack on drivers already suffering from the worst economic crisis in history and reduced spending power. Since personal drivers cannot strike, they argue the government is attacking the weak instead of taxing the bankers and powerful people who caused the financial crisis in the first place.
Reversal Trends
Unlike most westernised countries, Spain is one of the very few countries where its population actually respond deeply to rising costs of essential everyday items, fuel being included, and cut their usage.
Since the start of the crisis in 2008, consumers feeling the pinch have slashed their usage of petrol/diesel, gas and electricity.
Statistics have proven that with every introduction of a deficit busting tax, consumers respond by significantly reducing their demand, which in turn creates further problems for the government who then increase taxes again to make up for the shortfall and the whole scenario is repeated over and over again.
Whilst the government is under incredible pressure to cut the deficit, growth in the economy has little chance to occur with high inflation and rising retail costs through taxation.
Independent petrol stations are being forced to resort to additional measures to ensure they remain in business by offering incentives such as free car washes, loyalty schemes and gifts.