October New Registrations Down 21.7 Percent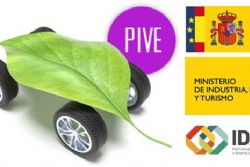 Latest figures reveal that new car registrations in October 2012 fell 21.7% to 44,873 units compared to the same period in 2011.
The figures according to Spanish auto manufacturing association, Anfac, dealers (Faconauto) and sellers (Ganvam) also reveal that in the first 10 months of 2012, new car sales including SUV's reached just over 600,000 which is an overall decrease of 11.9% compared to the same period last year.
Plan PIVE, the government funded incentive scheme for certain new types of cars, has produced approximately 1,000 new car reservations per day. The plan which was introduced on the 16th October, has so far attracted 11,000 new vehicle sales in 8 working days to date.
The Plan PIVE incentive scheme provides up to €2,000 towards specific ECO friendly vehicles and is funded 50:50 by the government and importers/manufacturers. The government's pot is €75 million which when exhausted the scheme will end.
So far it appears the plan is working, however private purchases have fallen by 22% to just over 24,000 units. Businesses appear to be taking advantage of the scheme also. Vehicles purchased made up the difference to 44,873 of new car purchases.
The scheme has received massive interest of around 200,000 enquiries in dealerships, however dealers are already becoming nervous as the fund will only subsidise 75,000 new cars.