"Positive Statement" on Corvera Airport expected early Jan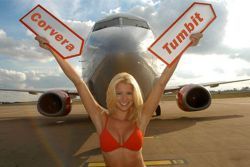 The government delegate for Murcia, Joaquin Bascuņana, said today how Corvera International Airport is "a puzzle nearing completion" and that it's operation and profitability were essential for the region.
In an interview with Efe, the Regional Minister for Government and Public Works confirmed that significant steps had been taken over recent weeks and that he expected that a positive statement with regards to a firm date of opening would be made in the first few weeks of 2013.
Bascuņana explained that a firm plan to transfer operations and eventually close San Javier airport would also be announced at the same time.
This comes despite news that AENA last week tweeted that they had no plans to close San Javier Airport .