Spain extends employment restriction for Romanians until 2014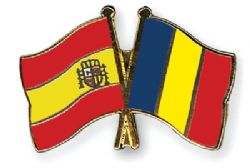 The European Commission has given Spain the green light to extend the temporary employment restrictions on Romanian citizens seeking to work in Spain until 31st December 2013.
Spain opened up the labour market to Romani and Bulgaria in 2009, but just 2 years later escalating levels of unemployment forced them to request a temporary restriction until December 2012.
This extension is conditional that it can not continue beyond the end of 2013, as temporary restrictions on the free movement of Romanian and Bulgarian workers must be lifted in all Member States from the 1st of January 2014.
The decision of the European Commission is based on a clause in the 2005 Treaty on the accession of Bulgaria and Romania to the EU, which allows Member States that have lifted restrictions on workers from these 2 countries to re-impose restrictions if there are serious disturbances on their labour market, subject to the Commission's agreement.