Spain Electricity Returns to Bi-Monthly Billing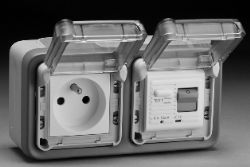 The Cabinet yesterday approved a royal decree which dictates that households and small businesses with an Electricity supply of less than 15kW will be billed Bi-Monthly and for an actual, as opposed to an estimated consumption, to be used.
This is due to an increase in the number of complaints being made about incorrect billing to the National Energy Commission.
However, consumers can choose to remain on the current system, which sees monthly bills alternate between actual and estimated amounts.
When it has not been possible for an Engineer to visit a property to take an actual reading, the energy provider in question will allow the householder to submit their own reading by telephone, which will then be treated as an actual reading.
The monthly billing system with bi-monthly estimated readings was introduced 4 years ago, but the majority of households found that their expenditure increased considerably overnight.
Furthermore, the cost of Electricity in Spain is set to increase by 3% from the 1st of January 2013.