Almost 1 Mln people have left Spain since 2011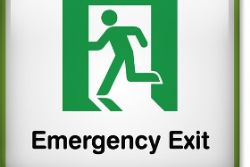 A total of 54,912 Spanish Residents moved abroad during the first 9 months of 2012, up 21.6% on the same period last year
A report issued by the National Statistics Institute (INE), with September bringing the highest numbers.
This brings the total number of people leaving Spain since January 2011 to 927,890 people, of which 117,523 were Spanish Citizens and 810,367 were foreign.
Of this number 542,724 were Men and 385,166 were women.
Taking into account the difference between those arriving in the country and those leaving, the net balance for this period showed a loss of some 137,628 people. Of this number 25'329 were Spaniards and 112'089 were foreigners.
In late November the Secretary of Immigration and Emigration, Marina del Corral, caused a stir when she commented how the departure of Spain's younger generation was due not only to the economic crisis, and increasing levels of unemployment, but globalization and the "adventurous impulse of youth".