Minister for Tourism called to answer questions on Castellon Airport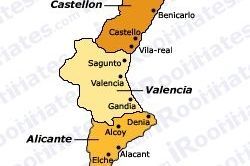 Marina Albiol, the Regional Deputy for the Esquerra Unida del País Valencià (EUPV) political party, has once again demanded clarity from the regional parliament with regards to the future of Castellon Airport.
Albiol told the Cortes that "The President of the Generalitat, Alberto Fabra, has failed to clearly answer any questions concerning the opening of, or the sale of the airport, just as his predecessors have been doing for years."
The Delegate reminded the house that the construction has to date cost the taxpayers in the region some €155 million and that the public therefore deserved an explanation.
Albiol also called for the Regional Minister for Economy and Tourism, Maximum Buch, to appear before the Cortes, to explain the current situation - and most importantly of all why the airport remains without passengers after almost 2 years of being officially opened.
Read further Castellon Airport news by clicking the link >> HERE <<.