Spanish Banks in no rush to repay ECB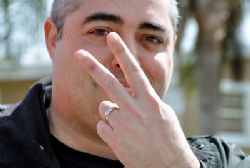 Spain's rescued banks, awash with liquidity from an EU bailout, are in no rush to pay back 3-year emergency loans to the ECB, unlike some of their more robust peers.
French bank BNP Paribas, Germany's Commerzbank and Santander, a relatively strong Spanish bank, are among a growing number of lenders wanting to repay the loans early to distinguish themselves from weaker rivals and reduce their funding costs.
But 3 Spanish banks rescued by the state - Bankia , NCG Banco and Catalunya Banc - are likely to hang on to the loans as they seek a balance between the cost and stability of financing.
Those three, along with another state-rescued lender Banco de Valencia, also received €37 billion in bonds as part of a bailout of the country's weakest lenders brought low by a property crash.
Although the bonds from the European Stability Mechanism (ESM) are a cheaper form of financing, the central bank loans are worth holding because they are relatively long term, said a senior source at one of the rescued banks.
The ECB made the loans under its longer term refinancing operations (LTRO).
"We're not greatly inclined to pay back the LTRO loans in January because they are long-term loans.
We cut out exposure to fluctuating interest rates or a possible seize-up of the market," he said.
"At first glance, we are inclined to keep those credit lines open." A source at another of the rescued banks, who also spoke on condition of anonymity, agreed.
"There is no pressure in terms of liquidity and there is plenty of time to pay back the LTRO loans," he said.
The 3 banks that took ECB emergency loans have not made public how much they borrowed, but analysts estimate Bankia was one of Spain's biggest takers at over €30 billion. Banco de Valencia did not tap this credit line.
EXCESS LIQUIDITY
Some €200 billion or more of the ECB loans are expected to be paid back by European banks in the next few months out of €1 trillion lent last year to ease a funding crisis.
Spanish banks in total borrowed around €260 billion and Barclays estimates they will repay around €30 billion of that during Q1.
Analysts expect the country's robust large banks Santander and BBVA to pay back some of the loans as a sign they can get funding from elsewhere as access to markets improves. Those 2 banks were among the biggest takers of the cheap cash in Spain.
Medium-sized bank Sabadell will pay back €1.5 billion in January, its chairman said on Thursday, while the head of peer Bankinter said it would stick to an initial plan to repay about €1.5 billion this year.
Spain's funding costs have greatly eased in recent months after the ECB offered to buy the sovereign bonds of struggling euro zone states in the secondary market if needed.
Many Spanish companies, including banks Santander, BBVA, Caixabank and Popular, have taken advantage of the improved sentiment towards Spain by issuing bonds this month.
All 4 rescued banks said they were comfortable in terms of liquidity.
The €37 billion in bonds from the ESM can be posted as collateral with the ECB to receive cash.
Lenders can also use these bonds as collateral for repo operations with European banks, banking sources said.
In addition, they have received another €37 billion in senior state-backed bonds in exchange for toxic real estate assets transferred to the country's so-called bad bank, SAREB.
"Right now we have a great excess of liquid assets," the senior source at one of the rescued banks said. "Our plan is to minimise the cost of refinancing those assets. We are analysing which mix is best in terms of cost, but also in terms of maturity."