Spanish recession deepens in Q4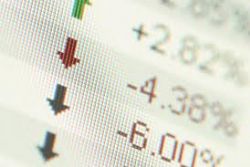 Spain's economy sank deeper into recession in Q4 of 2012, shrinking at the fastest pace in a year as budget cutbacks and high unemployment prompted households to slash spending.
GDP in the euro zone's 4th largest economy fell 0.7% on the quarter, more than double the pace of contraction in the previous three months and worse than a 0.6% fall forecast by analysts.
The data from the National Statistics Institute (INE) show the scale of the task still in front of the government if it is to put public finances back on a sustainable footing, despite an easing of bond market pressure in recent months.
Without economic growth, analysts say Madrid will struggle to get out from under a still-growing debt burden that has put it at the centre of the euro zone's debt crisis.
"These sharp falls leave a tough scenario for the first half of this year. The question is how market improvements can soften the falls, but it's still too early to tell," said Citigroup strategist Jose Luis Martinez.
The Bank of Spain says the return of international investors to Spain's battered debt market, has not translated into the real economy, although it has allowed the government to conduct a large chunk of its 2013 borrowing at the start of the year, potentially easing the pressure on it for months to come.
Spain's economy plunged back into recession in 2011 due to the fall-out from a burst property bubble and has struggled to emerge in a backdrop of heavy public and private spending cuts and unemployment of 26%.
The government expects the economy to grow again before the end of this year, but many economists say this is optimistic.
The preliminary GDP data on Wednesday was also worse than Bank of Spain figures released last week, which showed the economy contracted by 0.6% in Q4 from Q3 and 1.7% on the year.
On an annual basis, GDP shrank 1.8% in Q4 after a 1.6% decline in Q3, INE said, worse than economists' forecasts for a 1.7% contraction.