San Javier Airport WILL close for Corvera : Valcarcel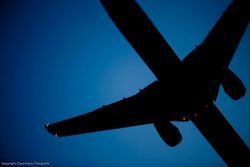 The regional president of Murcia, Ramon Luis Valcarcel, has confirmed that the transfer of operations between San Javier and Corvera Airports will take place, however the exact date will depend upon the result of on-going negotiations with Murcia's Ministry of Public works, AENA and the National Ministries of Defence and Development.
"We are negotiating the transfer of airline operations, aside from the opening date, but always with the intention of closing of San Javier airport," he told reporters.
This being the case, and if the President is to be believed, perhaps somebody would care to ask AENA why they included San Javier in a parcel of airports which saw their Duty Free operation auctioned off last year ?
Why also did the official Twitter account for AENA tweet on the 26th of November with the statement that "San Javier Airport will not close" ?
Why are all parties involved seemingly not communication with each other to offer a coordinated statement to the press ?