Spain's Internet useage falls below EU and World average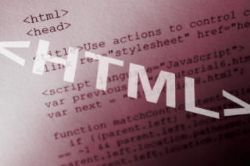 On Average, UK internet users are logged on for a massive 37 hours every month and are more digitally engaged than any of their European neighbors.
Spending over 10 hours more per month online than the European average of 26.9 hours, the UK is also driving the trend towards replacing PCs with tablets and smartphones for accessing the internet. Of the 18 European countries surveyed as part of the comScore report "2013 UK Digital Future in Focus," the British are by far the biggest devourers of online content. Turkey is 2nd, averaging 31 hours per month of internet use, with the Netherlands in 3rd place at 30.6 hours a month surfing the net.
At the other end of the scale, users in only 4 EU countries spend less than 20 hours a month online: Ireland (19.5 hours), Italy (18.5 hours), Switzerland (16.6 hours) and Austria, which, with 14.4 hours a month, uses the internet the least of any EU country.
Mobile devices changing the landscape
The report also shows the profound effect that mobile devices are having on the online landscape. Over 30% of all internet pages accessed in the UK are via smartphones and tablets and although the UK is only 2nd in terms of smartphone penetration - 64% of mobile phone owners have a smartphone, compared with 66% in Spain - the UK has the highest tablet penetration rates, estimated by the most recent YouGov report as nearing 30%.
"We've been preparing for a future scenario where most people will consume content on the go and PCs would no longer be the centre of the digital universe. This future is quickly becoming a reality with smartphones, now in the hands of 2 out of every 3 UK mobile phone owners, and devices such as smartphone and tablets now driving nearly a third of internet usage," said Mike Read, SVP and Managing Director for comScore in the UK. "2013 is shaping up to be an exciting year."
For every time of day, a device
What's more, the different devices are starting to develop their own fixed use patterns. In the morning, the smartphone is the device of choice, helping children and adults alike survive their commute before spending most of the day in front of a computer. The evening is tablet time, particularly between 8pm and 9pm, where it is the go to device and is usually used within the home.
How the countries compare: Internet usage in hours
USA - 42.8
UK - 37
Turkey - 31.0
Netherlands - 30.6
Poland - 29.3
Finland - 27.8
France - 27.7
European average - 26.9
Russia - 26.1
Norway - 24.9
World global average - 24.7
Germany - 24.6
Spain - 23.8
Belgium - 22.4
Sweden - 22.6
Portugal - 20.6
Denmark - 20.6
Ireland - 19.5
Italy - 18.5
Switzerland - 16.6
Austria - 14.4
Thus, Spain's internet useage is lower than both the EU and Global averages. However, just last week the CMT reported how fixed internet connections in Spain grew by 416,000 lines, up 3.7%, to a total of 11.56 million during 2012.
Recommended Reading
• Hindustan Times : Global Internet Usage