Orange increased revenues in Spain during 2012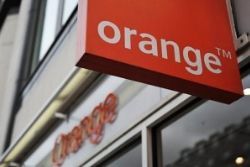 Orange Spain has reported revenues of €4.027 million for 2012, an increase of 0.9% on 2011, while also improving its EBITDA by 13.3% to reach €951 million.
The company said that if it had not been for regulatory impacts, then revenues would have increased by 3.6% last year. The EBITDA margin was up 2.6 points on the previous year.
The company ended last year with more than 13.23 million clients, with 11,839,000 of those in its mobile telephony sector, representing a 1.5% increase on 2011.
Orange had 131,000 new ADSL clients 37,000 of whom signed up in Q4. Orange reached a total of 1,396,000 ADSL clients, 10.3% more than in the previous year.
The company ended last year with the acquisition of the telco Simyo whose figures weren't included in the company's results.
A recent report by the CMT Telecoms regulator has shown that the number of mobile phone connection in Spain fell by 2.77 million last year alone. However, in spite of this Orange still managed to increase market share at the expense of larger rivals Telefonica and Vodafone - largely by offering a range of fleixble tariffs to adapt to changing market condiitions.