Castellon Airport : Air Traffic Control Concerns ?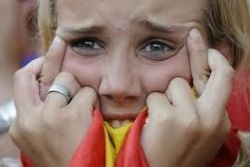 Following this week's test and calibration flights at Castellon Airport, it has been announced that 4 different approach paths to the runway are being considered.
One approach will be from the south, the other from the north, another from Zaragoza and one from the Balearics.
AENA are expected to continue with the test flights until Sunday - 1 day longer than anticipated due to unsuitable flying conditions earlier in the week resulting in a loss of flying time.
The calibration team are also testing holding patterns around the airport, where airplanes can be "stacked" whilst waiting directions to land during busy periods. These areas are usually placed at 4'000 mts high and allow the waiting flights to make a circular route away from residential properties until the runway is clear for landing.
It is understood that AENA Air Traffic controllers will be responsible for flights up 10km of the Airport, at which point Private Contractors SAERCO, under Aerocas employment, will take responsibility for the approach of the aircraft to the airport.
It can only be hoped that the calibration team are making some evaluation of such a 'handover' procedure.
The test results are expected to be published with 3 Months.
Read further Castellon Airport news by clicking the link >> HERE <<.