Spain sees Rich-Poor gap grow 30pct since onset of crisis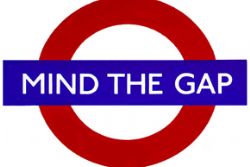 The Catholic Church-run Charity, Caritas, reported yesterday how the rich-poor divide in Spain is widening.
The Charity revealed how the difference of average incomes between the richest and poorest groups living in Spain has increased by 30% since the onset of the financial crisis 5 years ago.
Whilst the incomes of the poorest members of society has decreased by around 5% year on year since 2007, the incomes of the richest members of society has grown by around 7 times as much.
Spain currently has around 21% of all residents living on or around the poverty line - a condition which is based not just on wealth, but also on education, living conditions and employment situation and opportunities.
The income gap is among the widest in the EU, which the organisation attributes to rising levels of unemployment - currently at 26 percent - falling salaries, cuts in social benefits, and some tax hikes.